Hello fellow book nerds! If you don't know by now how obsessed I am with the shadowhunter world you must be new to my blog – so welcome!
These books are my everything and I am trash for this world. It all started with Clockwork Angel years ago. One of the reasons why I love this world so much (besides it being absolutely amazing) is that it resparked my love for books. I was going through a huge (like years) reading slump and once I picked up this book…. it reminded me why I love to read so much.
So much so that it inspired me to do a year long read-a-long. We are exploring all the Shadowhunter books in the main world (The Infernal Devices, The Mortal Instruments, and The Dark Artifices) and it makes me so happy to be hosting this.
I just finished Clockwork Angel (ughhhh I love it so much) and in honor of it I decided to create a book tag! Because what else do us book bloggers do with a book we love? So here are the rules!
Copy and Paste these rules
Choose a rune
Tag whomever you want
Link back to this post so I can see your answers! Because I love reading them
Easy enough right? So let's begin!
Happy Reading!
---
Choose Your Rune
Equilibrium
So this is always a hard choice for me because all of these runes are so cool and important. But I usually have a problem with balance so I think that Equilibrium would be the best choice for me!
Herondale
Quod in te est, prome
"Bring forth what is in you"
A book where the hero realizes their own strength
I feel like Katniss will always be my humble queen. She entered the tournament not because she thought she could win but because she wanted to save her sister. Katniss had no idea she was about to start a whole rebellion AND lead it. She realizes her strengths throughout the book and uses them to her advantage.
Carstairs
Nee spe, nec metu
"Without hope or fear"
A book where nothing seemed like it was going to work out
Thank goodness I just got the latest installment in this series. Honestly, after Prism Cloud I am so worried about how things are going to play out. He always gives us a happy ending after torturing us to get there, but I'm worried he might not this time. Oh, I hope everything turns out well in the end!
Lightwood
Quis contra nos?
"Who is against us"
A book with the best villain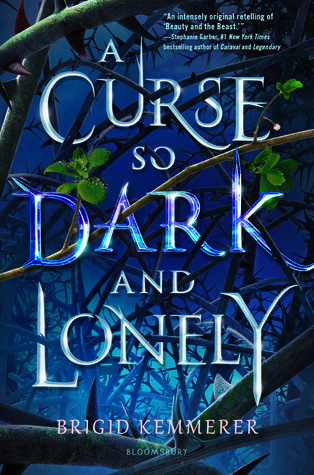 You all thought Amaranth was bad in A Court of Thorn and Roses? She is nothing compared to Lilith in A Curse So Dark and Lonely. There was so much evilness she brought to this book and honestly, I wanted to punch her right in the face. Nothing else screams amazing villain than that feeling.
Blackthorn
Lex malla lex nulla
"A bad law is no law"
A book with the best rebellion
I honestly already used The Hunger Games, even though that rebellion was amazing. However, I really like the way things are going in this series. Their rebellion is really starting to do something and I'm definitely interested to see how it plays out.
Morgenstern
Victoria limes
"Victory is the boundary"
A book with the best battle scene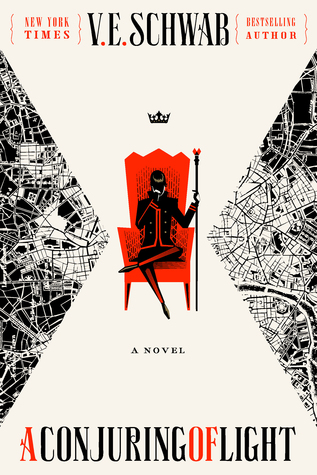 Ugh, the very end fight scene always has me on my toes! It was just put together so well and the nerve throughout the whole thing. One of my favorite things about it was that it wasn't easy. This was truly a tough fight – this truly made the victory that much better.
Penhallow
Ingenium superat vires
"Genius overcomes strength"
A book where the character relies on their brain
This book blew me away. Honestly. It was such a relief in the genre and I loved how they really had to rely on their smarts to get them out of bad situations. There wasn't so much physical fights to it. Instead they really had to think their way through the different events.
Starkweather
Perculsus elevor
"Though struck I am raised"
A book that emotional messed with you
This book… man this book. Such a beautifully written book but I would be lying if I didn't say it messed with me so much. I'm pretty sure this book made me ugly cry so hard but I would experience it all over again.. maybe in a year when I'm almost recovered.
Fairchild
Inclinata resurgit
"When pressed down, it raises itself again"
A series where the sequel was better
I honestly wasn't a huge fan of Forest of a Thousand Lanterns. There were things about the book that I liked but overall, it definitely missed me. I liked the ending and the premise of this book so I decided to give it a try. And I'm so happy I did. This book was so much better than the first one in so many different ways.