Hello fellow book nerds! This was the toughest TBR I've put together yet. I am participating in 3 read-a-thons this month (SEND HELP) and tried to use a book for multiple of the prompts.
Why am I doing 3 read-a-thons? Well first, I've done every #OurLostLibrary Lost-A-Thon's and this is their last one so I had to do it. Next, I loved Sailor Moon growing up. Sailor Jupiter was always my favorite so I had to represent her.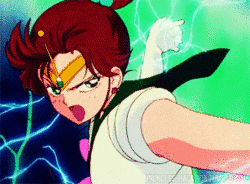 While I was talking to other members of this chat, I realized that there was a Pokemon based read-a-thon called Bookemon and this was another favorite childhood show of mine. So, my nostalgic fangirl heart said I had to do this one as well and I joined Team Valor.
I am also starting my #SummerOfStabs where I read all of Jay Kristoff's novels in order to prep myself for the Darkdawn release!
This is the first time I am doing challenges where page numbers count and I have committed to 11,001 page (WHY?!). So.. here is my TBR for May and wish me luck because I will definitely need it.
Are you doing any of these read-a-thons?
Happy Reading!
---
TeamSailorJupiter (SailorMoonAThon)
TeamValor (Bookemon)


OurLostLibrary (Lost A Thon)
Group Book


Stand Alone



Team Book


The Diversity Badge (POC Author)
Sailor Moon (Reread)
The Memory Badge (Memoir)
Pride (Memoir)
Sailor Mercury (Challenging)
The Prose Badge (Poetry)
Outside Comfort Zone
Sailor Venus (Special Ability)
New to You Author
Tuxedo Mask (Romance)
The Amour Badge (Romance)
Romance
Chibi-Use (Novella)
Sacrifice (Short Book)
Sailor Mars (Fire)
The Rainbow Badge (LGBT+ rep)
Wrath (Morally Gray Character)
Sailor Jupiter (400+ Pages)
Good in the Title
Sailor Saturn (Standalone)
The Chiller Badge (Thriller)
Thriller
Sailor Uranus (Gorgeous Cover)
Dream (Dream Book)
Sailor Neptune (Contemporary)
The Archival Badge (Historical Fiction)
No Time for Romance
Sailor Pluto (Dystopian)
The Creative Badge (Containing Art)
The Exemplary Badge (Classic)
Envy (Friends Favorite)
The Panic! Badge (Horror)
Monsters
Team Valor Book
Responsible (Bargain Book)
The Scientific Badge (Sci-Fi)
Sloth (Biggest Book)
The Pictorial Book (Graphic Novel)
Greed (Most Expensive)
The Know It All Badge (Non-Fiction)
The Jester Badge (Humor)
The Fantastical Badge (Fantasy)
Caring About Others (Person Risking it All)
Friendship (Buddy Read)
Hero Story (Saving the World)
Kids Save the World (MG)
Lusted Over Book (Antcipated Read)
Gluttony (Book in Series)
Nightmare (Word in Title)